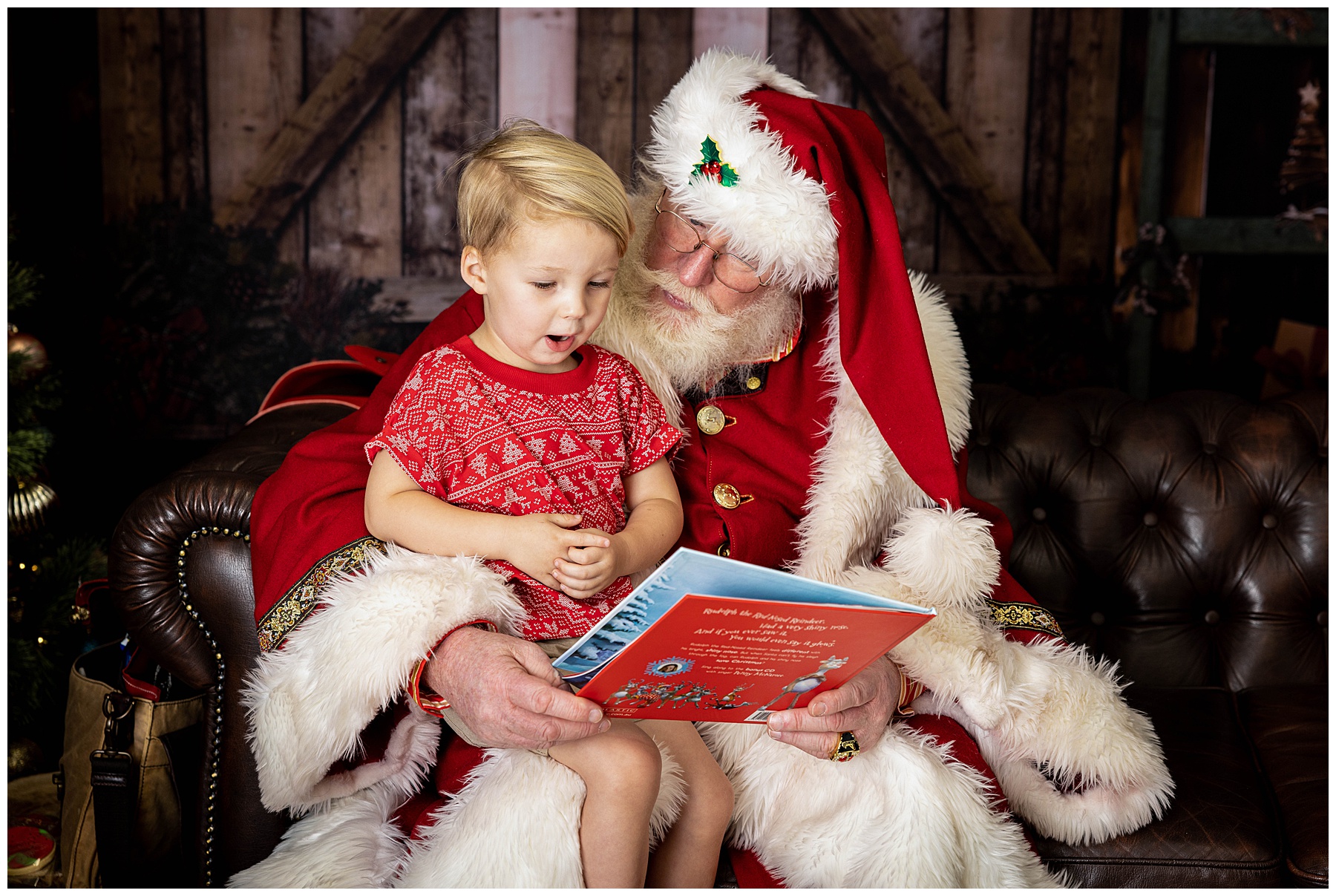 2021 Availability is now open for bookings!
We are so excited to update everyone and let you know that all of our 2021 sessions are open and taking on bookings!
We can't wait for you to join us for this exclusive experience – we guarantee you, you won't be disappointed, and furthermore, your children will walk away talking about this for months on end!
This year we are taking things to a whole new level, we are so excited for this and can't wait to share it with you. 
"Once in a lifetime opportunity"
Absolutely sums it up doesn't it? You only get a short time to get the precious photo's of your few week old baby with Santa because before you know it they have grown or the year has past.
The cutest photos that you can send relatives, these photos will definitely get the aaaawwww response from friends and relatives.
For us a photo with Santa isn't just a photo with Santa it's a visit.
Suitable for ages 1 to 5 there are posed shots and some Santa engagement that will get a tear of joy as your child sits with Santa.
It all changes for children once they reach the age of 6. It all starts to make sense, Santa, the Nice list, Reindeer, Mrs Claus the wonder of Christmas, the Elves and the true believer begins.
The experience is all about your child and their Christmas curiosity. 
Questions are welcomed and wanted as the questions your child has drives the experience.
No two experiences are exactly the same as Santa and Mrs Claus (when she is available) will confirm the wonder of Christmas with their knowledge in such a way that even adults begin to believe again. 
Time melts away and there are always more questions and laughter to be had with Santa, but they will have to wait till next year when you can see him again.
Adults are encouraged to become involved, share some of the experience with your children, after all Christmas is about family and there's no better way to start than with the Santa experience
The 'more than a mall Photo' with Santa
Although this is not the full "Santa Experience" this is a great opportunity for your children to meet Santa and have a great yearly photo.
We offer the biggest range of Santa Experiences in Queensland.
"The WOW" Although this is not the full Santa experience, every visit with Santa we offer has truly wonderful elements you will find nowhere else in Australia.
Whether its one minute or 15 just like so many others from 2020, your children will believe.
"WOW We just met the real Santa"
Megan…2020
Why us?
No shopping centre "audience".
no busy, noisey shopping centre distractions, – because we are a private studio our Santa set is an environment that allows your children a photo with 'Santa' not the shopping centre crowds.
We have put together an affordable package that gives you a great photo opportunity with digital and printed memories while still in a studio space.
Our Santa…. What can we say that hasn't been said by our wonderful clients.
At "Our Real Santa Experience" even the video calls are a wondrous experience.
Even though Santa still likes to see everyone he can in person sometimes that's not always possible,


With the help of the Elves constantly streamlining operations you can now have a very special video call with Santa.


Our aim is to provide smiles to all those that can't see Santa in person during the holidays or would just like to connect with the most famous

man in red from the comfort of their own home.


Not just a video call – Watch your children eyes light up when Santa knows the great things they have done this year.


Santa will have their letter and read it while on the call With the help of ELF Technical your children will be able to see Santa send them a

very special item during their call. (optional)


These include
5 minute call with Santa for up to 2 children

Santa can read their wish lists
These special calls will be available throughout October 
DATES AVAILABLE NOW




Santa Baby – 21st October, 4th November, 1st December
Santa Visit – 7th October, 24th October, 3rd November, 14th November, 28th November, 1st December, 5th December, 12th December
Santa Experience – 3rd October, 17th October, 13th November, 27th November, 4th December
Santa Photo – 6th October, 16th October, 20th October, 23rd October
We can't wait to share this experience with you!