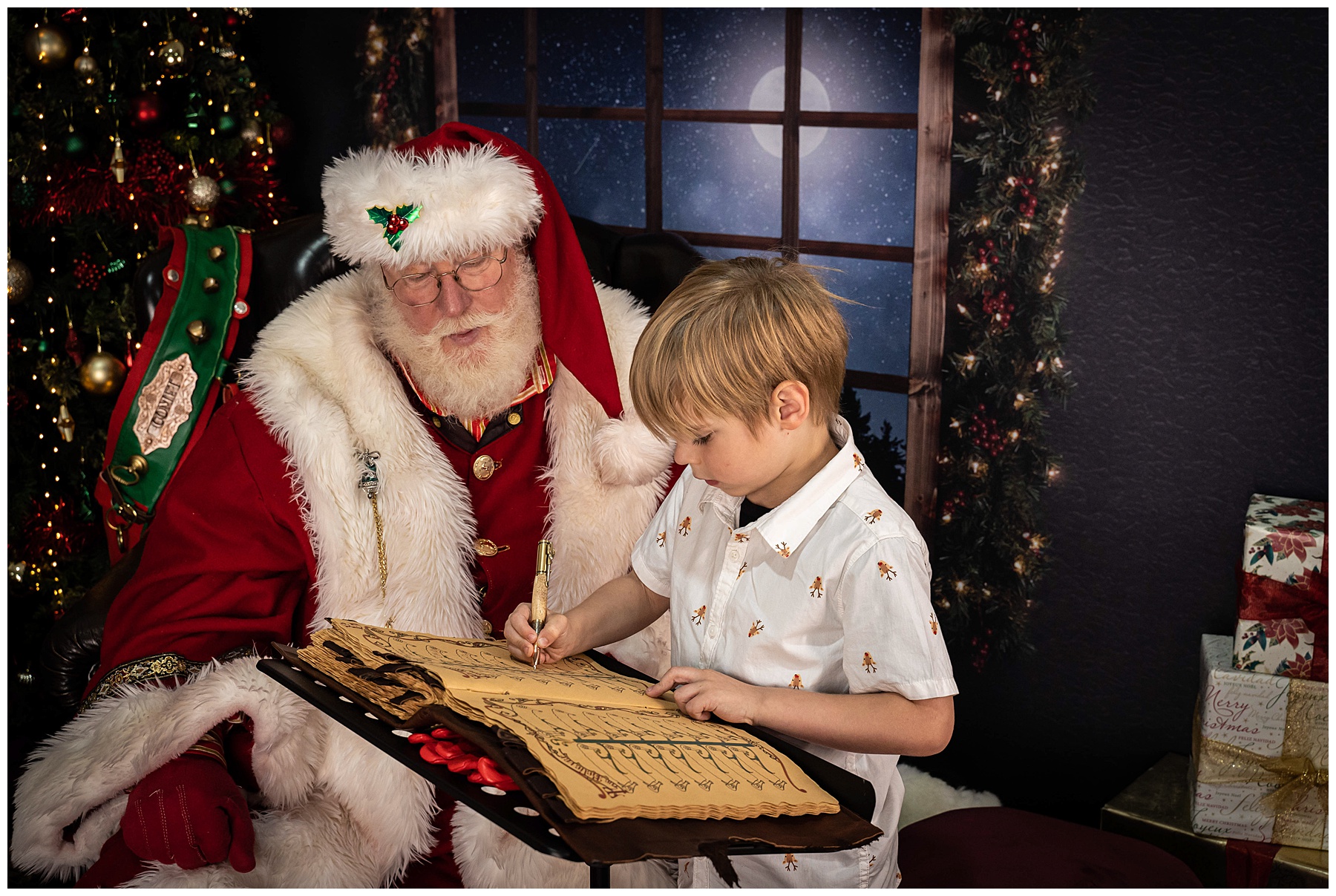 Our Real Santa Experience and all its glory!
How is it already November? We have successfully completed 3 days of our Santa Experience sessions with 11 days left. 10 in Rocklea, and 1 at Browns Plains! That's right, we have expanded and now have a studio in Browns Plains joining our family! 

Our sessions are fast filling up with bookings flooding in daily and will soon all be gone so if you haven't booked in yet, be sure to do so because we can guarantee you, they will all be booked solid before you know it! 

We have the most incredible feedback so far this year from our sessions. 
We also wanted to do a quick recap of how our sessions are set forward this year, as we have restructured this year. 
We have 3 different types of Sessions this year, all based on age groups. 
Santa Photo is ideal for those wanting that quick interactive Santa experience with same day printing of your selected images. You may of course select to purchase additional images and products if you wish. 
These sessions are 5 minutes in length, suitable for your babies. Now we understand that 5 minutes may not seem like enough time for your little one to get comfortable with Santa, but from our professional experience, if your little one doesn't like Santa, they most commonly wont adjust for the session, and if they do it's because of the genuine interaction between santa and your children, We work with what we can – everyone loves the crying photos in the long run so embrace them! – however, we won't ever force your child to withstand the traumatic experience if they genuinely become terrified of Santa, we won't force your child to be so visibly upset and just make them stay in that situation for a photo. Every child reacts differently to Santa and we all know this. Your child may absolutely love santa and the outcome may be different in photos, however you need to understand that we can't force your child to accept Santa and produce smiling photos. 

The photos we get on the day will be shown to you for you to select your image which will be then printed on the day for you to take with you. 

These photos are candid images, this means we take photos as your child interacts with Santa, as they talk, laugh, discuss your child's wish list and so on. We aren't about posed forced photos, we do try to get one smiling at the camera photo for each booking, however we don't force this to happen. 

No shopping centre "audience", no busy, noisey shopping centre distractions, – because we are a private studio our Santa set is an environment that allows your children a photo with 'Santa' not the shopping centre crowds.
We have put together an affordable package that gives you a great photo opportunity with digital and printed memories while still in a studio space. 

This package, although not giving you the full experience of  our Santa Experiences, allows you the chance for your children to meet Santa, capture gorgeous images, and walk away with unedited images on the day as gorgeous prints. 
The prints from this session are all of the same image and come unedited. 
Santa Visit is our next session category, designed for children from babies to the age of 5. This sessions runs for 10 minutes allowing your children more time with them as they are more so at an age that they won't get distraught and frightened over Santa so are able to withstand the extra time. 

This session comes with your choice of 3 or 10 digital images, with the allowance to purchase more if desired. You will receive your gallery of proof images where you can make your selection which will then be edited for you and high resolution images uploaded for you via dropbox. 
And lastly, we have our biggest session, The Santa Experience – a 15 minute session guaranteed to be full of genuine interactions, laughs and connections. This experience is designed for those 6 years and older as they are more understanding of the meaning behind Christmas and are full of questions to ask Santa. This is such an important factor for these sessions as Santa LOVES answering your children's questions about Christmas, himself, Mrs Claus, his reindeers, even his elves. Ask him anything and he will have a beautiful answer awaiting you. 

It all changes for children once they reach the age of 6. It all starts to make sense, Santa, the Nice list, Reindeer, Mrs Claus the wonder of Christmas, the Elves and the true believer begins.
The experience is all about your child and their Christmas curiosity. 
Questions are welcomed and wanted as the questions your child has drives the experience.
No two experiences are exactly the same as Santa and Mrs Claus (when she is available) will confirm the wonder of Christmas with their knowledge in such a way that even adults begin to believe again. 
Time melts away and there are always more questions and laughter to be had with Santa, but they will have to wait till next year when you can see him again.
Adults are encouraged to become involved, share some of the experience with your children, after all Christmas is about family and there's no better way to start than with the Santa experience
If you have been considering booking in we would suggest you do so soon as spots are fast filling