"Our Real Santa Experience" is AMAZING unforgettable memories for kids, my son absolutely loved it and he knows the real Santa, not just shopping mall Santa helpers but the real Santa that answered all his questions, I had tears in my eyes watching him talking to Santa, he is a true believer now and he gave Santa the biggest hug
Thank you so much, amazing experience for kids and parents, I absolutely love what you guys do Big thank you to Santa, Mrs Claus and all crew
Monika Kazimierska
​
​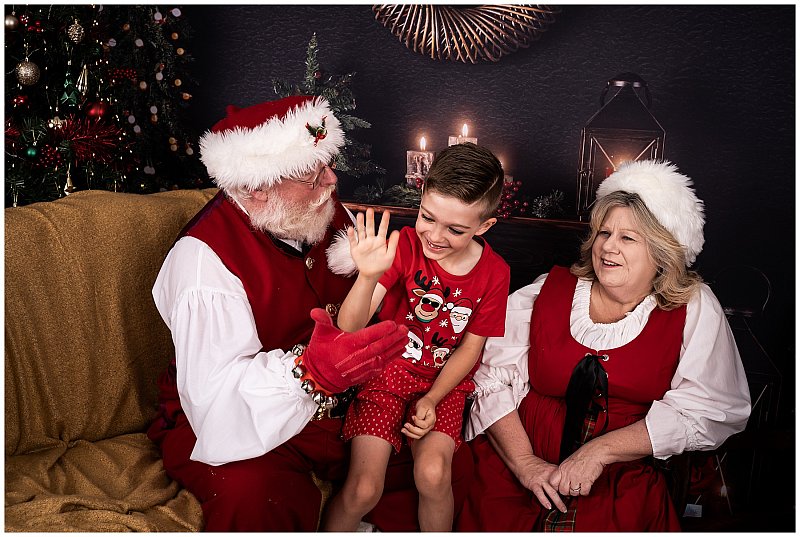 I couldn't recommend them enough! We went last year and just had to come this year for our second bubs first Christmas photos and I don't know how they did it but they exceeded last years!
The moment we walked in everyone was so so friendly and made the kids very comfortable and happy. The whole experience is incredible, the amazing photos Ang produces, the customer service and the whole energy is just perfect.
Santa and Mrs Claus could not be a better fit. As long as they do the real Santa experience we will book them every single year without a doubt.
Thank you so much
Nicola Rae​​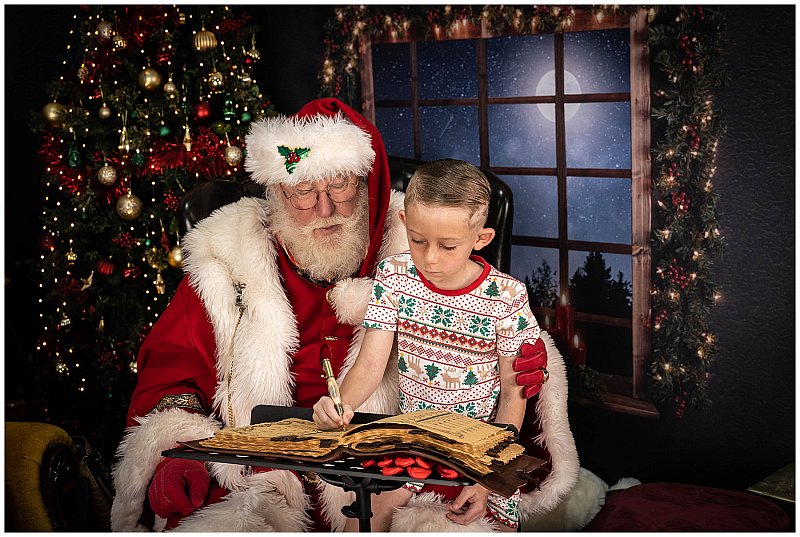 ​The most incredible Santa experience Angie made our experience so easy from the get go booking was super easy through their website, and I even needed to change my appointment time so my husband could be there, Angie found us a time slot no hesitation that was convenient for us I was so grateful. We got lots of clear reminder emailed which got me really excited up until the very day, on arrival we were greeted by Angie's team that made us feel so welcome with their happy smiles and incredible customer service.
We instantly felt like we were in Santa's wonderland with all the decorations and other children dressed in Christmas outfits.
Tash Ryan

​​​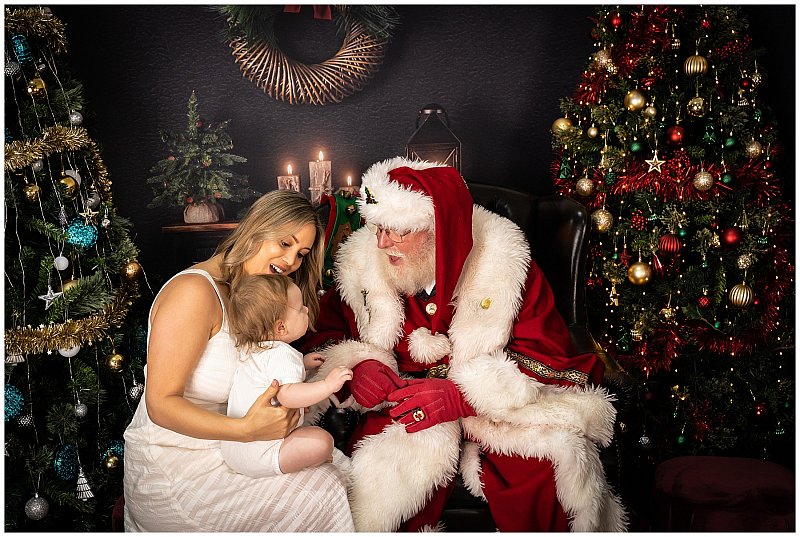 Thanks Ange/ Bec for truly an amazing experience today my Little girl is still talking about Santa and Mrs Claus all day and she was a completely different child this year so into it just the way it should be
and santa was so gently and caring towards her and taking all the time in the world to make her feel so comfortable
There is no other santa experience that comes close to this just fantastic
Breda Plante​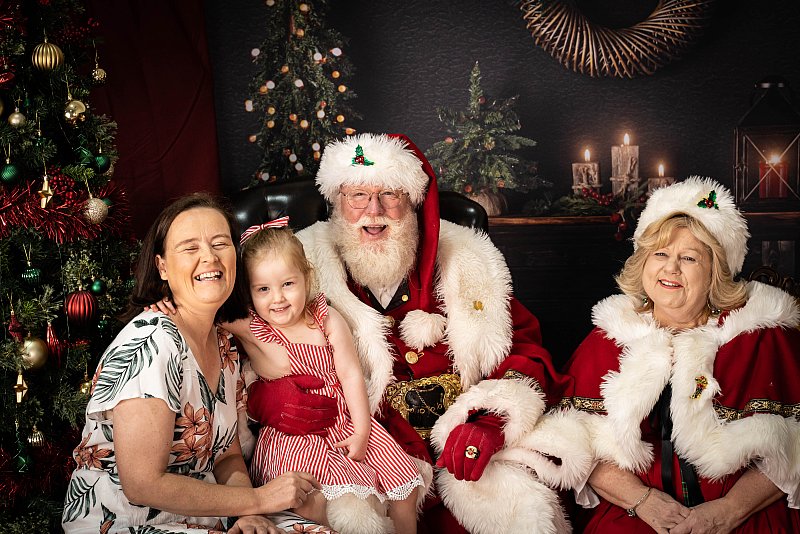 ​I was so impressed with this experience! My girls left believing they had just met the real santa and Mrs Claus! I loved that the photos were natural, and was not the typical ones you see at the shopping centres. Everyone who saw our images commented that these were THE BEST santa photos they had ever seen.... and we agree. Thank you so much..... we will definitely be back every year!​
Ashley Anne Schmith
​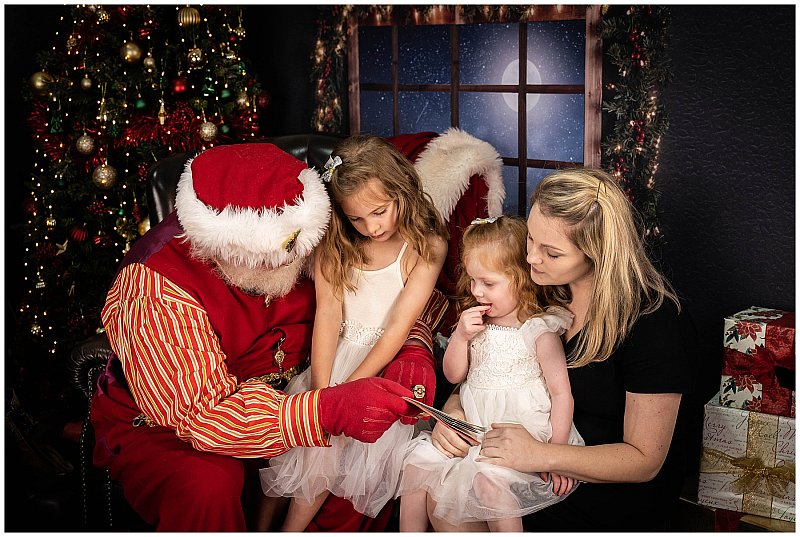 From the moment we stepped through the door, everything was Christmas! Candles burning with hints of nutmeg and cinnamon, carols playing, lights and decorations up and excited children ready to meet Santa. Angie has gone above and beyond with everything down to the tiniest details for an amazing Santa photo experience. We love our photos and​ appreciate the millions of hours gone into organising everything that made them possible. Santa was so good with our baby, we will be back next year!​
Tiana Earnshaw
​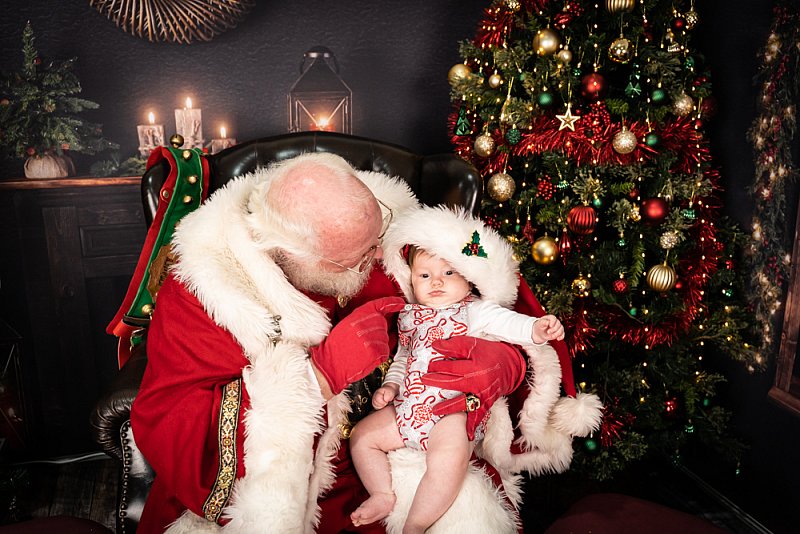 ​​Absolutely beautiful experience and the most amazing santa ever only! We only bought the santa photo session as our twins are still babies and don't understand what santa is all about. The sessions were booked for 5 minutes and were booked solid for the day. I honestly expected we would be super rushed and pushed through like a production line but from the minute we walked through the door to see Santa, he was so calm and welcoming and gentle. Our twins are 8 month olds and somewhat clingy at the moment but because of his nature, they remained calm and were very intrigued by him. The ladies at the studio remained calm and professional at all times even though you could clearly see they had some technical difficulties going on. We were so happy to have the opportunity to have proper santa photos and the the images we got, both prints and the extra digitals we purchased, were beautiful. I highly recommend these guys and we will definitely be using them again next year.​
Lyndall Metzroth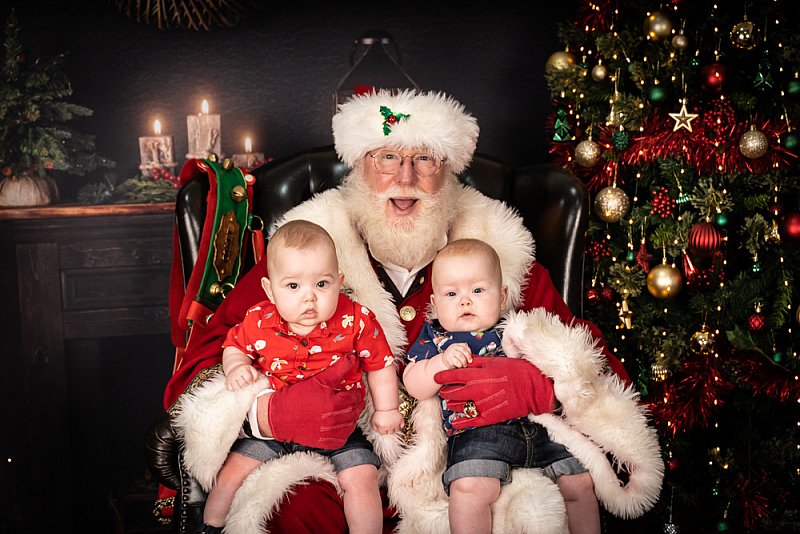 Once again, Angie delivers an amazing family photo experience! We have been coming to Angie to document our family milestones for over 5 years and this experience is hands down the best there is out there! The new studio is incredible - easy to access, beautifully appointed, welcoming and with all the bells and whistles! I actually felt like I was transported to the North Pole and the kids were beside themselves with excitement when they turned the corner to see Santa and Mrs Claus right there! Angie captured incredible candid photos of the kids interacting with Santa that totally outshine the posed shopping centre Christmas photos. This is truly an outstanding experience that you should not hesitate to book year after year. We will be back!!​
Sally O'Connor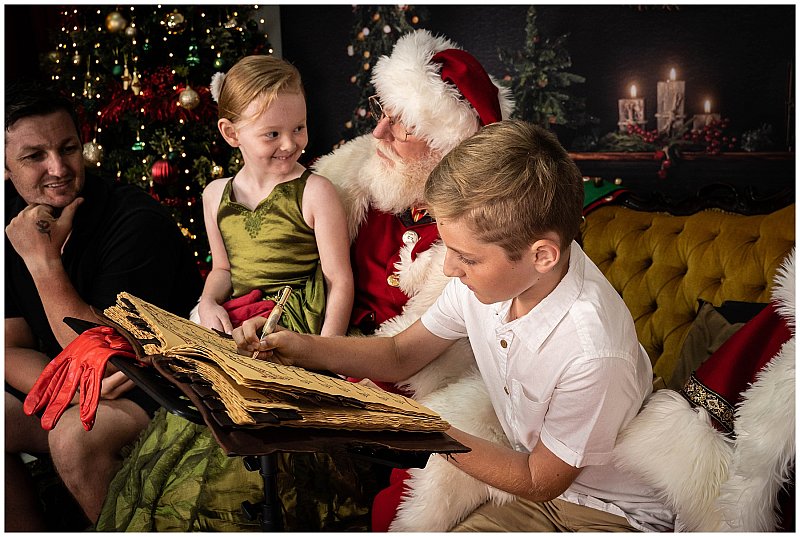 ​This was our first year at the Santa Experience & we will definitely be back!
We were blown away from the time we stepped in to the studio the ladies at the front were fabulous and my son was so excited he even said it smells like Christmas in here! There is nothing that has not been thought of!
The time that was taken with my 2 little ones made them feel so special and we have popped their certificates up at home on display so they can show everyone who comes over. The whole experience was easy, relaxed and beautiful!
Thank you so much
Kirsten Leszcynski