UNIQUE ONE OF A KIND SANTA EXPERIENCES
Due to the fantastic response from 2020 we are releasing the new dates for 2021.
We will be offering our very own Santa photos in our Browns Plains studio.
Just your own personal Santa photos in our beautiful private studio. 
"Most amazing Santa Experience on the planet ♥️ thank you so very much."
 Lisa Catton
DATES AVAILABLE NOW
 Santa Visit
Wednesday 22nd & Thursday 23rd December
Late night Trading Hours
12pm – 6pm 
Santa Visit 
'Bring Christmas to life with our exclusive Santa experience that takes Santa photos to a whole new level'
Take your traditional Santa photos to a whole new level with our exclusive Santa Experience, the only Santa visits tailored to your child's age group, your child's visit becomes a memorable experience not just a photo.. Watch your children embrace the Christmas spirit with stories from Santa, learn about Christmas traditions, experience a whole new Santa experience that can't be found anywhere else.
These sessions are not your normal shopping centre posed photos. They are for the entire family.
OUR REAL SANTA EXPERIENCE is taking bookings for our incredible
"Santa Experience's"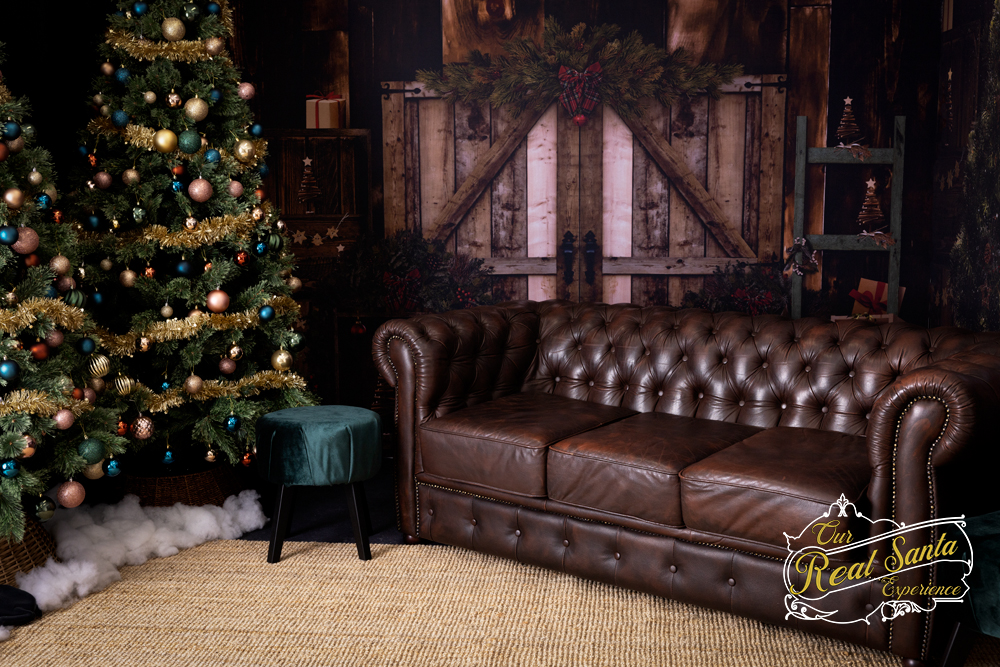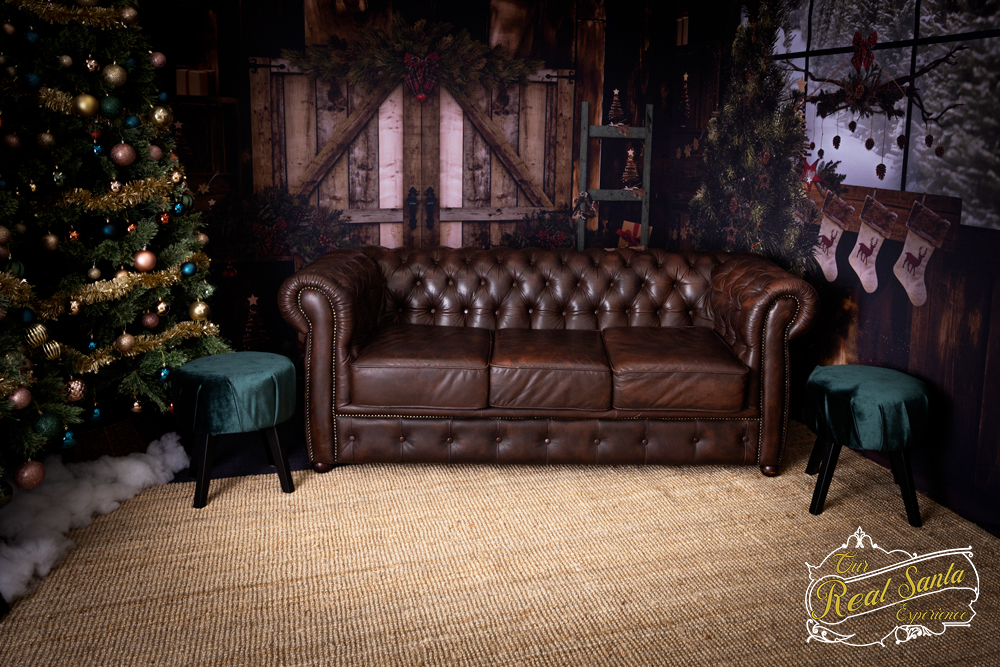 An incredible Santa photography experience. 
These sessions are set up specific for different ages groups.
We have Santa Photo Sessions, The Santa Visit and The Santa Experience.
A online gallery of approximately 10-20 images will be prepared for you. You will choose your favourites for your package or choose to upgrade for all of them.
Also either 3 or 10 Digital images depending on the package chosen.
Valued at $250 each
Please note Package for Santa Photo is different to the experience sessions
BONUS OFFER
Book a full family session for 2021 and you'll receive an additional $300 print credit towards the purchase of wall art, print packages or any other products we offer.
www.desiretoinspirephotography.com.au
TIPS FOR BOOKING 
What session should I book?
Unsure which session is right for your family?
Being designed to suit age groups is new to many and I created it this way from years of seeing children and wanting to make it the best experience for the age groups.
Here is an easy guide.
The Santa Experience– Suitable for children 6 and over, Adults, teenagers
Suitable for mixed families with children under 6 ONLY if there are children over 6 in the family. 15 minute sessions
Parents are also included in the sessions
The Santa visit-
Suitable for children under 6 years of age. 10 minute sessions
Parents are also included in the sessions
The Santa Photo
Although not the complete Santa experience this is a wonderful opportunity for your family to have either their first Santa photo (Newborn) or have an annual Santa photo that is available unedited after your session. Any age group. These sessions are 3-5 minutes
*Mrs Claus Isn't available on weekday sessions.
The santa experience was magical for not just the kids but also us! Santa was very real, he told stories we could envision and gave us that feeling of Christmas spirit we haven't felt anywhere else for many years. The kids will never forget the experience and the photos were absolutely beautiful ❤ definitely going to do this again next year xx
Such a beautiful and unique experience. Angie helped us to create such wonderful memories for our son's first Christmas! I love that they're not posed photos, but photos of beautiful moments of Santa and Mrs Claus interacting with my son. We are so thankful for these memories. Thank you!
This was absolutely the best santa experience ever with 2 special needs kids we use to use sensory santa this year I wanted something different and found desire to inspire thanks to Google I contacted Angie to ask if she could accommodate my family was very excited when she assured me she could. Santa and Mrs Claus were just so sweet and made my kids very comfortable with the end result being the most beautiful photos ever. Can't wait for next year
The best experience ever! We will definitely be back. With 2 kids on the spectrum & 7 in total this was by far the most enjoyable photo experience we have ever had. They all had time to chat to Santa & Mrs Clause and get comfortable with their surroundings. Mrs Clause was warm & caring to my daughter who is a little scared of Santa. Even the teenagers had a great time with Santa's 'Dad' jokes. We cannot thank you enough.
The best experience ever, my son absolutely loved it, I had tears in my eyes watching him with Santa, he can't wait for next year and already preparing questions he would like to ask Santa and Mrs Claus, thank you so much for this beautiful and amazing experience and photos ❤️ Please say extra thank you to Santa and Mrs Claus as they were absolutely amazing, see you next year
Was the best experience ever not only for our daughter but also for my wife n I..it was a uplifting moment that we all got to feel closer to Santa n mrs Claus an felt the true meaning of Christmas spirit n belief in it..was an incredible an wished all kids could experience it n not feel daunted by the Ho Ho Ho n red suit an feel happy n comfy chatting n excited to see Santa n Mrs Claus..JOB WELL DONE 🍻👌
Was such a beautiful experience. Having a special needs child, we usually go see the sensory Santa but it's just a picture and you leave. Our son had an engaging chat with Santa. Our 1yr old wasn't too keen but still sat and enjoyed watching her brother. He was thrilled Mrs Claus was also there. She was warm and friendly. To top it all off they got given gifts they weren't expecting. Our son is still talking about how special it was to 'meet' Santa. The atmosphere and vibe was amazing. It even made my husband and I feel a bit like children again- back being 'believers'. Angie took some amazing pictures, none posed, just natural shots that we can treasure forever.
My eldest daughter was absolutely blown away by her chat with Santa. She couldn't believe Santa let her hold his key and try on his coat! We got so much more from this experience than you'll ever know. Thank you for keeping the magic of Christmas alive! The pictures were a beautiful bonus of the wonderful time we had. Although our little bubba was not quite the happy little camper you still managed to capture a gorgeous family photo! Thank you so much for this experience....we hope to do this again next year!
We were so worried about our bubba's first Christmas photo being an awkward distanced photo in a shopping centre. We found your Christmas experience completely by chance and oh my goodness am I glad we did! Not only did you go above and beyond to make our little mans first Christmas photos truly beautiful, but Santa was so gentle and wonderful with him! We even managed to score a photo of one of his first smiles! Thank you so much for these beautiful memories that we will cherish forever! You have return customers in us for years to come! (Assuming we can get a spot of course as I can see this experience becoming too popular already 😂) from the bottom of our hearts, thank you so much
The santa experience was so amazing and the ladies out the front were wonderful and so friendly, I of them even sat down and listened to my son tell her all about the playstation game he loves in great detail, it was nice not to have people getting frustrated with him talking about it all the time. Santa and Mrs Claus did a great job and were so patient with both my kids. Even when my youngest cried and didn't like Either of them to start with by the end we got some hi 5's, waves and sort of smiles. My bigger boy (who has ASD) loved everything, I loved how patient santa was with the stories he was being told by my son and really listened to him... They both loved their present and certificates, as soon as we arrived from my older boy put his on the tree.
The best experience ever. My six year old was beside herself that she met the REAL Santa and Mrs Claus and even my 12 year old who no longer believes said it still felt magical and real. They both love that Santa smells like candy canes too. Haven't stopped talking about it for weeks. And Angie made the whole experience perfect with all her effort for gifts for the kids and the certificates etc too. Absofrigginlutely amazing and will be back every year!!!
This was such a beautiful experience. The awe on my two boys faces made our year. Santa and Mrs Claus were absolutely amazing and had all the time in the world for the kids. Then at the end we got the most gorgeous photos to remember our experience with. Angie was lovely and made everyone feel so welcome. We then had the photos back super quick. Such an amazing experience all round
Santa and mrs clause were amazing with my son Very gentle and caring They made me feel very relaxed and made my son feel very relaxed Such professionalism Very friendly Photos are amazing Everyone was so helpful Angie is very talented
Most amazing Santa Experience on the planet ♥️ thank you so very much.
Hi Angie! How can I ever thank you enough for giving my children the most amazing Christmas experience and then capturing the moments so beautifully. I adore our photos they are simply stunning. My eldest is still talking about how she met the real Santa and Mrs Clause!!! You have given them the gift of Christmas magic and I know this will last them a lifetime. We will be back next year FOR SURE!
Absolutely amazing from start to finish even tho my little girl was scared and upset at the start I loved how Santa and Mrs Claus were so calm and took the time with her she certainly warmed up towards the end and even gave Santa a high 5 and a hug so that was very special. Can't wait for next year already This is what I remembered when I was a child the Real Santa not the Shopping Center experience and this is by far the best I've seen in Brisbane yet 😍🤗🎅🏼🌲
Absolutely Fantastic!! Even though our little one wasn't too sure about Santa and Mrs Claus we were able to get some amazing photos, and they were so lovely and engaging. Enchanting and magical, and as a Christmas lover myself I was a a little bit star struck!!
Would you like your kids to be part of something special?
Contact us today to make your Childs day to book in for our next lot of sessions in 2021