What happens when you merge an Award winning photographer with the most Real Santa experience you can encounter? You get beautiful pictures, unforgettable memories and tears of joy that you will want to experience again and again.
Angie Captures the moments with true depth and connection while Santa (AKA) Glenn provides his one of a kind Santa experience to children and adults with laughter, wonder and the joy of Christmas unlike anything else you have experienced.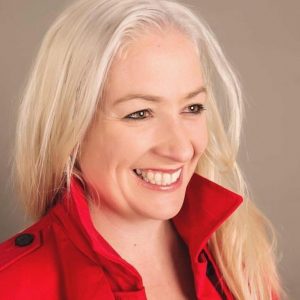 Hi there, let me introduce myself. My name is Angie and my passion in life is Photography. I also really love to travel the world to see the sights especially through my lens. I am a Multi Award Winning Professional Photographer.
I am a single mum to 2 beautiful daughters Caitlyn 17 and Isabella 14. My family means the world to me!
In 2020 I came across Glenn aka Santa after doing Santa photos for 5 years previously but wanting to take it to the next step up! I wanted to provide a better experience for my clients over what has ever been done before.
2020 Sessions took off so much more than we could ever imagine with waitlists galore and booking out so fast. We decided this would be a perfect partnership continuing on from now so we launched Our Real Santa Experience.
We are very excited about the plans we have for 2021 and onwards and what this will mean for so many families that love Christmas and all that it brings.
I look forward to meeting all of the amazing families for many years to come.
Angie xx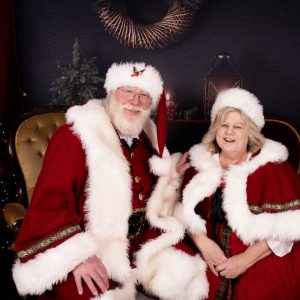 Santa Claus AKA Glenn Hill. 
They say you don't find the Red Suit it finds you, and this was certainly true in my case.
When one year a students father said "your good with kids you should be a Santa, I know a lady who's always looking for Santa's you should call her" …… and as they say the rest is history. That was the mall days and I learnt a lot, I listened to what many people said they did and didn't like about Santa photography and that got me thinking how it could be done better.
I looked at what I didn't like, and mostly it was in the not to true Charter, there was nothing believable, nothing that made me feel like Christmas should feel. Why was there so much Santa Clown and not enough Santa Claus?. There was nothing to believe and not enough quality.
When I joined Clausnet, the international brotherhood of professional Santa's I was able to see a standard not available here. I wanted to achieve that standard for the children and adults in the southern hemisphere.
I completed the studies from The Santa Claus Conservatory in California and began to develop the Santa experience and the Santa you see today. Most of all I wanted it to be real.
Importing from the USA custom items such as my Santa sacks, buttons, buckles etc then making other items and having items tailor made to me, like my suits, boots etc all to achieve that North American standard. Then there is the study, years of reading, documentaries etc to build enough knowledge to answer questions the right way. It's taken a lot of years and the journey is not complete, I still work everyday to be a better Santa for you.
What does Santa do when I'm not Santa, I write, design, I'm a woodworker and a musician, (yes I used to make wooden toys but not any more).
Would you like your kids to be part of something special?
Contact us today to make your Childs day to book in for our next lot of sessions in 2021